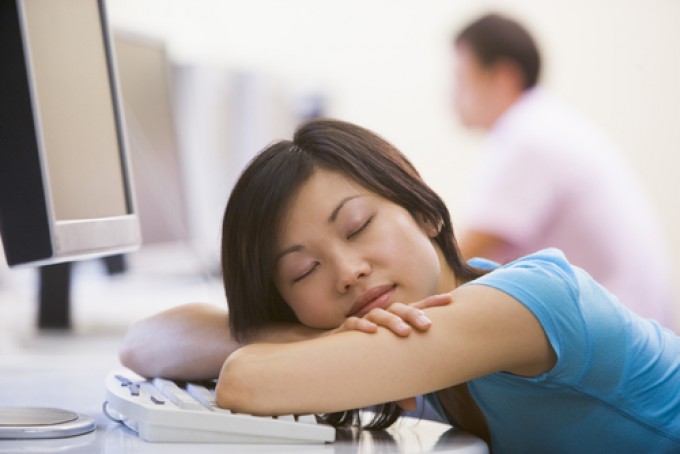 Is Your Compliance Training Program Putting Your Staff to Sleep?
Compliance training, as we all know, is not the most interesting topic. Most organisations appear to implement programs as a 'tick the box' exercise. The amount of scary headlines that we see in the newspaper reporting on a company being fined is enough encouragement for any organisations to implement relevant compliance training programs.  Too often a 'tick the box approach' is applied to compliance. Staff usually find the programs extremely boring and managers sign it off quickly with little attention to whether their staff have competently passed the training. As a consequence, staff do not see the value in the training and any knowledge gained is rarely retained. However, perceptions of compliance training are slowly changing. More and more L&D professionals are applying new and creative ideas to better engage staff in compliance programs. The latest approaches were discussed by L&D experts at this year's ICOMPLYX Australian Compliance Training Solutions Conference held in Sydney last week.
Cape Group's Cathy Aboud opened this year's conference with a discussion on the return on investment (ROI) of compliance training. There is a view that ROI on compliance training is not necessary, particularly if the main focus of implementing compliance training is because you 'have to'. This view needs to change. There is increasing pressure on senior executives to justify all expenditure on people development and to demonstrate how it leads to business improvement (e.g. skill acquisition, increased speed to comply, support of business goals). This includes compliance training. Cathy emphasised that the first step is to establish a clear business case for impactful compliance training. High quality compliance training is a prime candidate for ROI analysis as its expense may require justification of its value. ROI, however, is not just about numbers; ROI examines both tangible and intangible benefits. It examines the effectiveness and efficiency of the training program.The best ROI programs are those that are planned at the start of any training program.
Conference speakers included L&D specialists from a variety of organisations – ISS Facility Services, The Salvation Army, Evolve Studios, DEEWR, Commonwealth Bank, Lion Group, to  name a few. These speakers shared their implementation stories and innovative approaches used to delivering compliance training. Lesson learned included:
Modify the training to the business model and needs. That is, using the training as an opportunity not an obstruction
Use accredited compliance trainers
Use creative delivery methods that will create a meaningful experience for the learner and ensure retention of learning
Introduce blended learning (e.g. 1/3 modules. 1/3 webinars and 1/3 face to face)
Implement a change strategy to accompany the training
Introduce extrinsic benefits (e.g. staff bonus, attaching training to KPIs) to motivate staff to learn
Ensure that staff understand why compliance training is important (e.g. showing the repercussions of one minor but critical mistake)
Ensure L&D and risk/compliance teams work together when rolling out the problem. Working in silos is unlikely to be successful
Lion Group is one organisation that successfully rolled-out an online compliance training program. They spoke about how they developed an innovative design for the delivery of the training which embedded the workplace culture of sociability and respect for others within the program. The modules had re-enactments of real-life scenarios set in recognisable Lion Group offices and factories. For example, the sexual harassment program shows a scenario where a manager is making inappropriate advances at a staff member within one of the Lion Group offices. Different videos show the scene from various view points, i.e. the manager, the staff member and those observing the situation. The trainee is then prompted to answer a number of questions relating to how the situation breaches workplace sexual harassment legislation. This training design is said to create a more meaningful experience for staff as they remember the characters and the story, as opposed to flipping through pages of legislation.
While leading practice approaches to compliance training were discussed throughout the conference, from our observations in the field there is not much evidence that organisations have yet adopted these approaches. Many L&D specialists struggle to gain the buy in from their leaders to invest in well designed and engaging programs. Leaders tend to be more concerned about whether they meet the minimum requirement for compliance rather than whether their staff actually builds competence from the training. Many organisations also appear to lack effective evaluation measures that ensure knowledge retention and demonstrate ROI on their programs.
Organisations need to actively do more in this space. It's very well to have the 'tick of the box', but if staff forget their training a week later, then it's inevitable that it could lead to a costly mistake in the future. The cost for non-compliance can be financially high (e.g. BP's recent fine of more than $4billion for the Gulf of Mexico oil spill) and in some cases, mean a loss of life. Overall, the ICOMPLYX conference highlighted that organisations need to invest more in creative programs that ensure knowledge retention and engagement in learning. Gaining buy-in from leaders by communicating a strong business case and putting in place effective evaluations measures that demonstrate ROI is a crucial starting point.
If you would like to have a copy of Cathy Aboud's conference presentation, please contact us at info@capegroupglobal.com. It will also be available on our research page shortly.